Lightning Protection Design, Installation, Testing & Maintenance
Bailey International has over 25 years' experience deploying structural and electronic protection against the effects of lightning. We design, install, test and maintain lightning protection systems, as well as carry out essential repairs and maintenance.
Safety, Quality & Compliance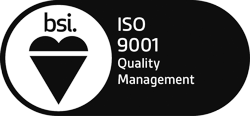 Our structural and electronic lighting protection systems are fully compliant with BS EN 62305, BS 6651:1999, BS 7430. With BS EN ISO 9001 registration and over a dozen other accreditations, we are unrivalled in both quality and safety assurance.
Bringing Steeplejack and Rope Access Expertise to Lightning Protection
With extensive Steeplejack and Rope Access experience, our lightning protection specialists routinely access tall and difficult structures safely and cost-effectively. Our high access expertise has saved clients millions of pounds across all types of structures in the UK and world-wide:
Airports
Shopping centres
Multi-storey buildings
Sports stadia
Waste to Energy
Chimneys
Telecommunications
Electricity sub-stations
Power stations
Listed buildings